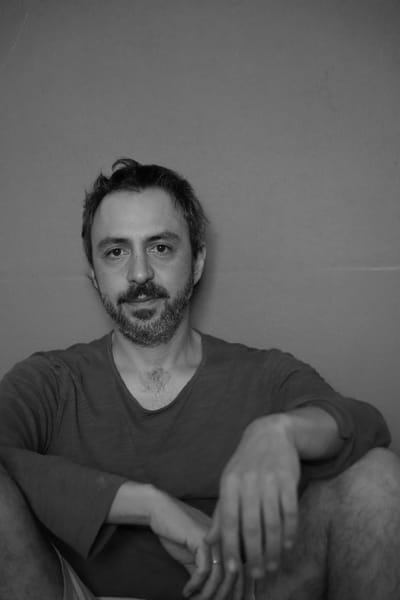 My name is Michalis Karaiskos, and I was born in 1979 in Paphos, Cyprus. I was around five years old when a family friend, a painter from Switzerland, visited us. While sitting on the balcony, he made a quick sketch with a three-colour marker depicting the surrounding landscape. In a state of astonishment, I asked him not to stop when he said that I have to learn where to finish the drawing.
I attended tutorials at a private art school in Nicosia from early childhood until my teenage years. Therefore, I had my essential early influences and experience from the art world and practised my first attempts.
However, as my high school grades were excellent, it became ambiguous which path I had to follow. Thus, I first began my studies in Pure Sciences, graduating from the Higher Technical Institute as a Mechanical engineer with a Merit.
When I was doing my military service, I had the time to discover through reading that fine arts (similarly to music) are the material incarnation of mathematics; this is how I decided to shift to arts.
I then moved to Athens (Greece). After a year of private tutoring in drawing, I was admitted to the Athens School of Fine Arts, where I studied painting. In addition, I participated in three elective courses throughout the five-year course: sculpture, printmaking, fresco and portable icon techniques. At the same time, I took a three-year course study in the Theory of Music at the Athens Conservatory.
Since my graduation from the ASFA and for several years, I was self-employed as an icon-painter to earn my living. However, soon after, I returned to my painting and recently, I had my first solo show in Athens.
I have participated in group exhibitions and art residencies in Greece and abroad. In addition, my artworks are exhibited at the state gallery of contemporary art of Cyprus, among other institutions.